We've all done it: you're getting ready to leave the house and you realize you've forgotten to charge your phone. Your phone is about to die, watching it sloooooowly charge can be pretty frustrating.
But don't worry, there are some tips, tricks, and gadgets that can make the charging experience less painful. Here are the eight smartest Android charging tricks you're not using.
1. Turn On Airplane Mode
One of the biggest draws on your battery is the network signal. As a general rule, the worse your signal, the faster your battery will drain.
Consequently, if you live in an area with a poor signal, charging your phone takes longer than if you reside in a place with a strong signal — the signal is eating through your power as you charge.
The quick solution? Put your phone in Airplane Mode before you plug it in. Testing suggests it could reduce the amount of time needed for a full charge by as much as 25 percent.
To put your phone into Airplane Mode, simply swipe down on the notification bar with two fingers and tap the Airplane Mode icon. Just make sure you turn it off again once your battery is full!
2. Turn off unnecessary features
Check to see if you have any unnecessary features on, such as Bluetooth, GPS, Wi-Fi or NFC, which could be using up battery power. Close all your apps and stop your phone from doing automatic backups or updating apps from the Google Play Store.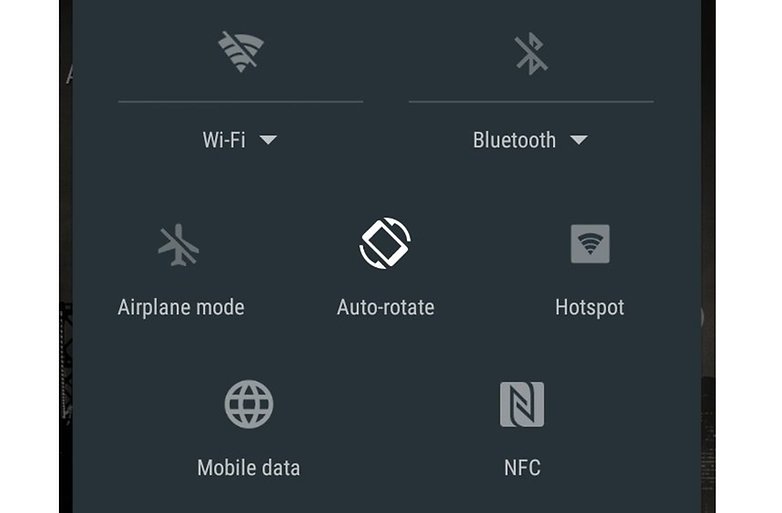 3. Use a battery-saving mode
Every Android Lollipop device has a battery saving mode of some description, whether it's the stock option or a manufacturer-specific feature such as Motorola's Doze. Switch this on to conserve power while your phone recharges.
4. Avoid engaging your phone while charging
If you need your phone on and out of airplane mode while it's charging, because you are expecting an important call, try not to keep using your phone every 30 seconds. Why? Because the screen is the biggest battery drainer of them all.
The more you wake your phone, the faster its battery will drain. So try to avoid the urge to check every notification that comes through, leave it to charge, and it will reach the desired level much faster.
5. Turn Your Phone Off
Simple, obvious, but often overlooked. If your phone is turned off while it's repowering, it's going to charge a lot faster. Nothing will be drawing on the battery while you fill it up.
6. Use a Wall Socket
Using a USB port on your computer or in your car leads to a much more inefficient charging experience.
Typically, non-wall socket USB ports only offer a power output of 0.5A. Wall socket charging will usually give you 1A (depending on your device). There's nothing wrong with receiving a lower amperage — it won't harm your device — but you'll definitely be twiddling your thumbs for a lot longer.
7. Buy a Power Bank
If you need to recharge your phone while you're on the go — for example, if you're often out travelling all day — a power bank can be a lifesaver.
Many power banks offer the same amperage output as a wall socket, and in some cases, even more. But a word of warning, while your phone might charge faster with a two-amp output, you need to make sure your USB cable can handle the extra power.
8. Use a High-Quality Cable
The difference in quality between two cables can be vast.
Inside your single charging cable are four individual cables — red, green, white, and black. The white and green cables are for data transfer, the red and black ones are for charging. The number of amps the two charging cables can carry is determined by their size. A standard 28-gauge cable can carry around 0.5 amps; a larger 24-gauge cable can carry two amps.
Generally, cheap cables use the 28-gauge setup, resulting in slower charging speeds.
If you want to test your cable for charging efficiency, download Ampere. It lets you measure the charge and discharge rate of your device.