iOS 11 introduces ARKit, a new framework that allows you to easily create unparalleled augmented reality experiences for iPhone and iPad.
What is Augmented Reality?
Augmented reality is the integration of digital information with the user's environment in real time. The simplest form of examples would be the photo filters you could find in Snapchat and Instagram.
By blending digital objects and information with the environment around you, ARKit takes apps beyond the screen, freeing them to interact with the real world in entirely new ways.
The chronic problem with augmented reality has always been one of practicality. You could have the most basic forms of AR on your regular phone, as provided by apps like Layar, which has been around since 2009, but those have never been particularly compelling. Or you could have more sophisticated and appealing augmentations, as presented by Google's Tango project, but you'd need a big fat phablet to lug around to make them happen. Apple's difference is to combine the convenience of your daily phone with the appeal of advanced AR.
The ARKit
iOS developers have already gotten their hands on ARKit, Apple's latest platform which enables developers to quickly and easily build augmented reality experiences into their apps. ARKit blog Made With ARKit has been sharing even more examples of the augmented reality apps that developers are toying around with, coming a few months ahead of when the first apps will launch to the public alongside iOS 11 this fall.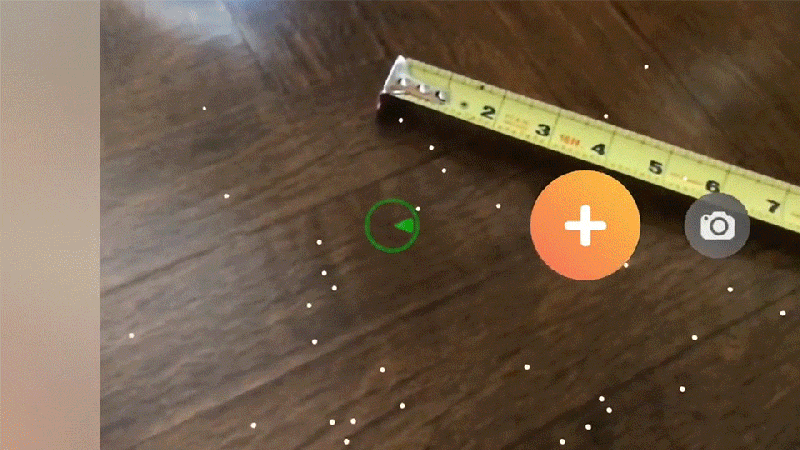 In two new videos shared on Twitter, developers have created useful measuring apps with ARKit, using the camera, processors, and motion sensors in an iPhone or iPad to calculate the size of various objects. Users choose a starting point for the virtual measuring tape, and then pan to where they want the end point to be located. The video compares the virtual AR measuring experience to a real measuring tape, and then tries it out on a picture frame and armoire. The app in the second video was built by Laan Labs, and they have a few other ARKit videos on their twitter, including one where they make a 3D drawing.
Gaming apps have already begun to take shape as well, with developer Matthew Hallberg building a Minecraft AR app with ARKit and Unity. The app lets players place Minecraft blocks around their real-world environment, and then destroy what they've built with Minecraft's traditional crafting and destruction mechanics.
Considering how little time it took to develop two convincingly accurate AR measuring apps with the iOS 11 beta, and reading the comments from their makers, Apple also appears to have an advantage in the ease of development with ARKit. It's exciting to think that there are still three months before the release of the next iPhone and the accompanying finalization of iOS 11, by which time Apple's big-budget app developer partners are likely to have a deluge of AR-enabled apps for people to play with.